Hey guys, Mandy here, sharing one of my recent "catch up" spreads. Is anyone else here a little bit behind? I don't know how the year sneaks up on me, but sometime mid summer, I find myself working on spreads from March and April!
This is one such layout! I bought the Create set months before I became a Little Lamm & Co. creative team member. I LOVED these cards from the moment I saw them and simply had to have them. With that in mind, I wanted to incorporate them with some photos I had taken to document some of my creative achievements.
I finally got around printing these cards and sneaking them into a 12x12 spread. I decided not to embellish the cards since they were so eye catching - I wanted them to really stand out as the main focus.
I'm really happy with how this spread turned out! I love all the white space and the minimalist feel.
Products Used: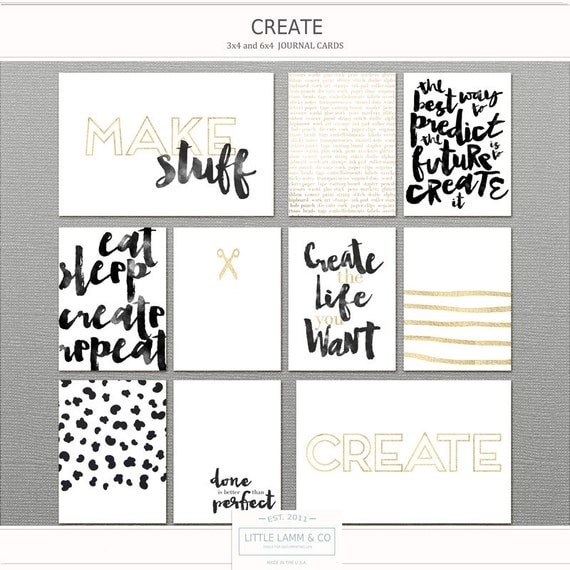 Mandy Elliott is professional pet & portrait photographer as well as an avid memory keeper. Her desire to record daily life is deeply embedded in her creative passion as she documents through channels such as Project Life, photography, and journal keeping. In her spare time she enjoys spending time with her husband, beloved Jack Russell- Addie, baking, blogging, and traveling.